courses on offer by Nikos Economopoulos
The Day After – Online Workshop
In response to the current state of emergency and the new global reality, we are launching a set of online workshops documenting how the world is trying to emerge from the pandemic and find new ways forward. Coping with the crisis, picking up life, adapting to or defining a new "normal", and finding the balance between physical distancing and social cohesion are some the themes that will be explored.
Participants will embark on a photographic journey into the changing face of their familiar realities, and develop diverse storylines, bearing their own personal mark. The aim is to go beyond the commonplace and capture the subtle manifestations of an unforeseen crisis and its effect on society, nature and human relations. The workshops aim to guide participants into engaging from their own vantage points and creating a meaningful depiction of this decisive moment in history.
The online workshops are immersive, 4-week long courses designed as intensive attempts to depict the immediate aftermath of the lockdown, as the restrictive measures around the world are slowly easing. Participants will be expected to engage in a hands-on depiction of what unravels around them, and how their familiar landscapes are changing. The workshop consists of one group meeting per week (during weekends), a separate portfolio review is included in the group sessions.
The online platform used for the meetings is Zoom. If you wish, you may familiarize yourselves with it, prior to the first online meeting.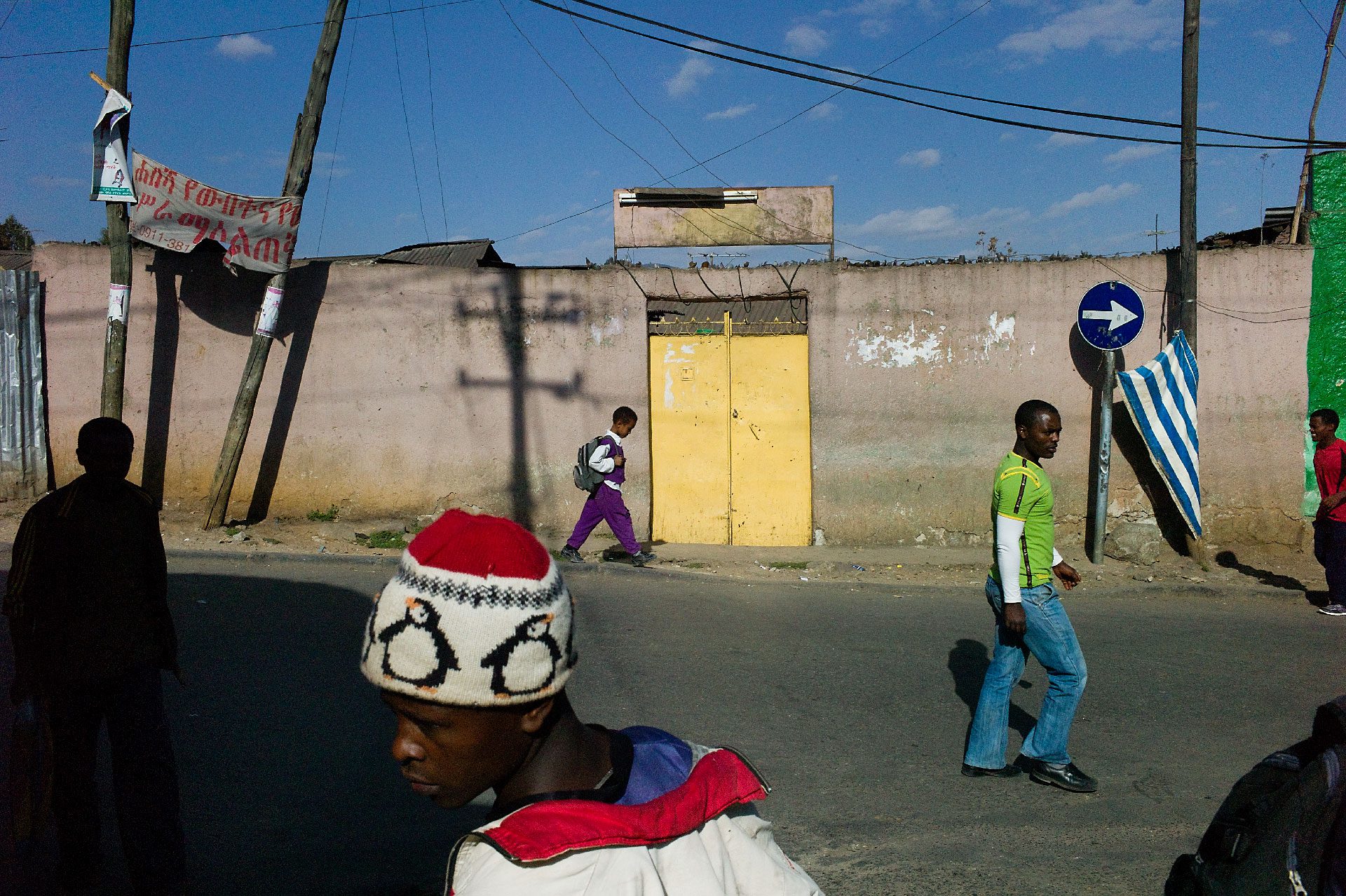 © Nikos Economopoulos / Magnum Photos, Ethiopia 2012
The workshops take place in different destinations around the world throughout the year. They are organised for a limited number of participants, both professional and amateur photographers who enjoy combining photography with the joy of the journey. The challenge is to bring out each photographer's unique glance.
The methodology is based on editing. The participants shoot during the day and gather up for the editing meetings during the evening. Through the selection and discussion of the day's images, the participants have the opportunity to see their technique evolve and their overall approach improve day by day. The introductory meeting is dedicated to portfolio reviews and overall planning.
Equipment: A digital camera with preferably one prime lens of the participants choice, and a computer.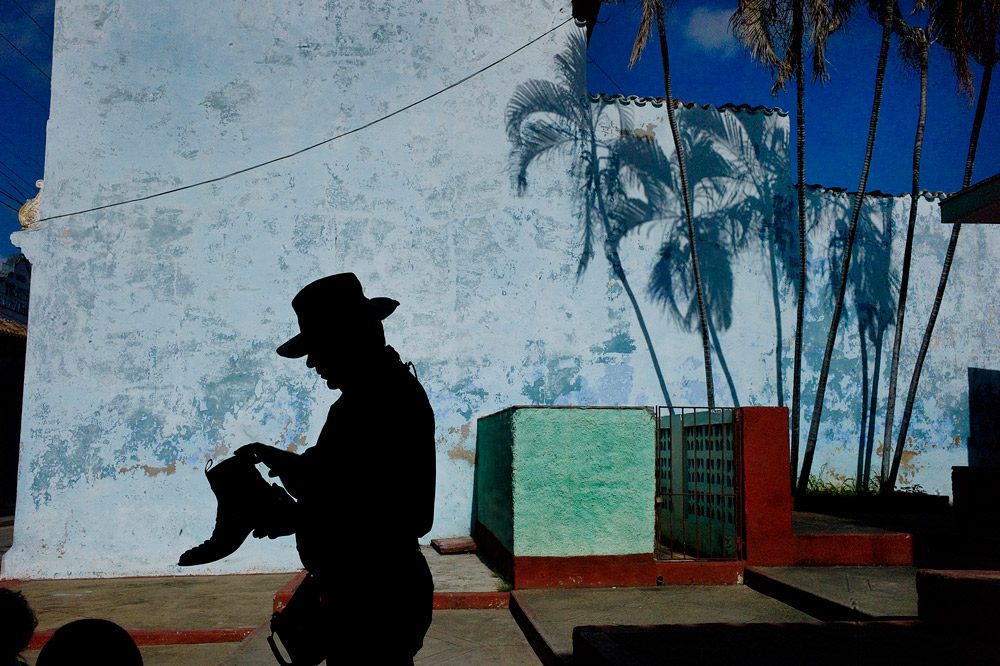 © Nikos Economopoulos / Magnum Photos, Cuba 2015
The one-to-one year-long master class with Nikos Economopoulos is based on a concrete project idea that each participant will have to pursue independently in the course of twelve months. The development will be followed through, discussed and re-oriented if necessary, in direct communication. This course is addressed to advanced photographers who wish to have mentoring and supervision in order to start and/or complete a long-term project,  and can lead to a book or exhibition etc. As this is an advanced course, it is expected that participants will have a high level of commitment and dedication, as well as initiative.
Timeline:
The course can start anytime throughout the year, and will be lasting for 12 months. Private tutorial meetings in Athens or skype discussions are arranged once a month according to availability. Extra meetings will also be scheduled if necessary.
Procedure:
• Project proposal to be submitted one month in advance
(concept note 200-500 words, together with CV & portfolio)
• Monthly web submissions
• 12 skype or personal meetings (one per month minimum), reviewing and follow-up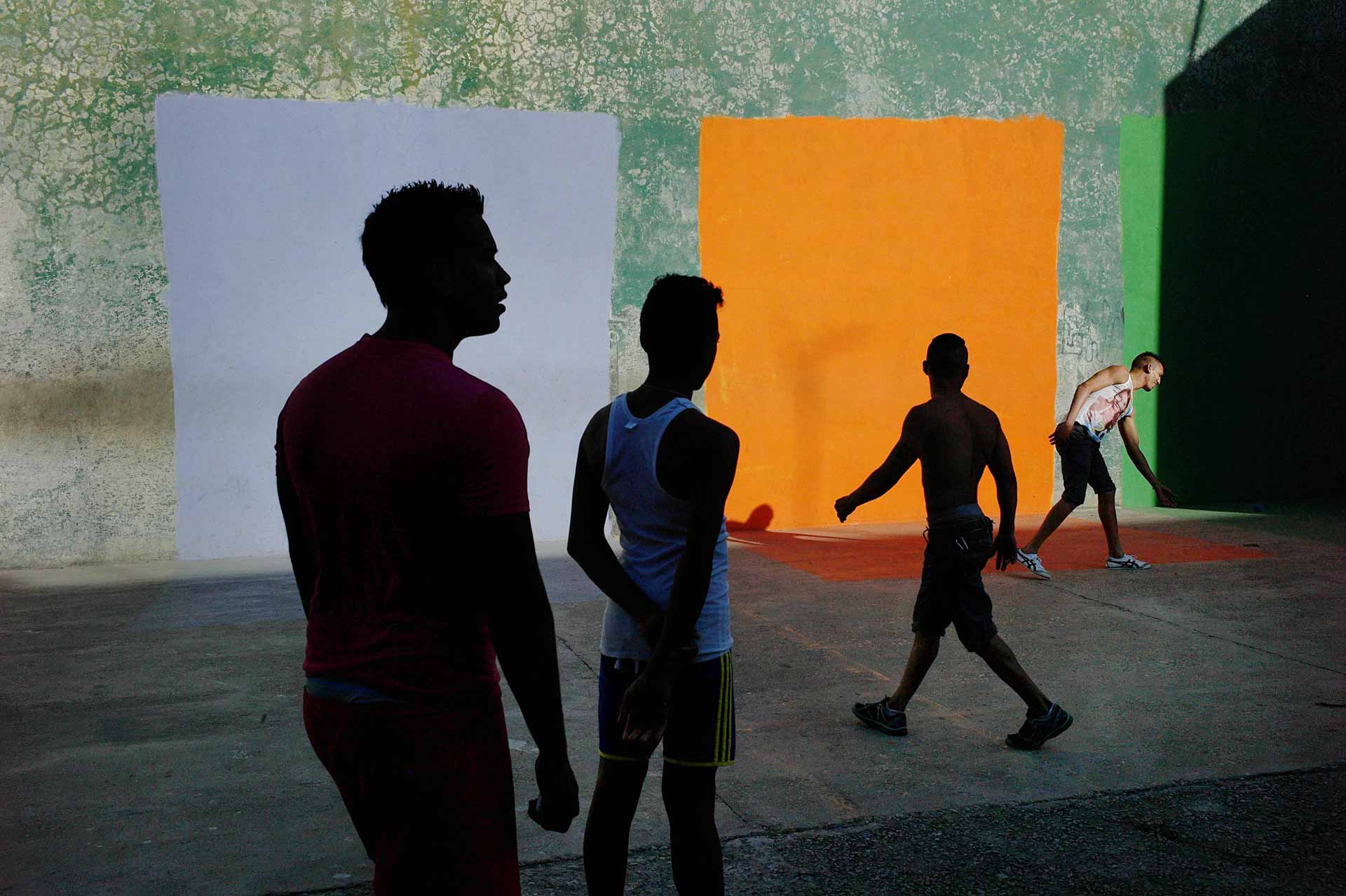 © Nikos Economopoulos / Magnum Photos, Cuba 2014
Online portfolio reviews can also be independently arranged. They can take place anytime throughout the year, upon prior agreement and are addressed to any photographer, amateur or professional, who wishes to get an expert assessment of their work and an in-depth discussion about their orientation.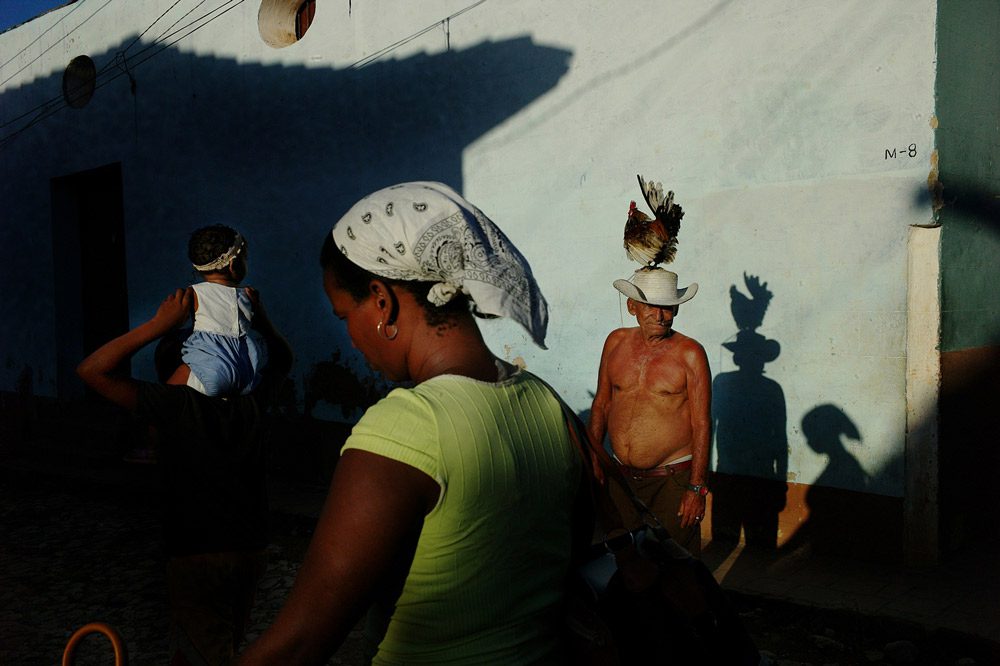 © Nikos Economopoulos / Magnum Photos, Cuba 2015